Reports of my death were only about 40% accurate. 45 tops.
And to prove that I'm still skulking around, here are a batch of sketches for you to look at.
Big, phat, sick, doo doo mad props to Andy Jewett for barely protesting when I stole
his idea to do spooky monster-ish themed drawings throughout the month of October
. I didn't average one a day (and I don't think he quite did either), but it's nice Facebook fodder nonetheless.
(And for nostalgia psychos, these were all done in my Very Special 'I Am Josh' Sketchbook,
which I won when we all still had our innocence
. See how it all comes around?)
Anyhow, hope your Halloween was super-sugary.
---


Terror is a mummy's delight! Yeah, I said it!

---


Bat Boy reports the news... AS HE SEES IT!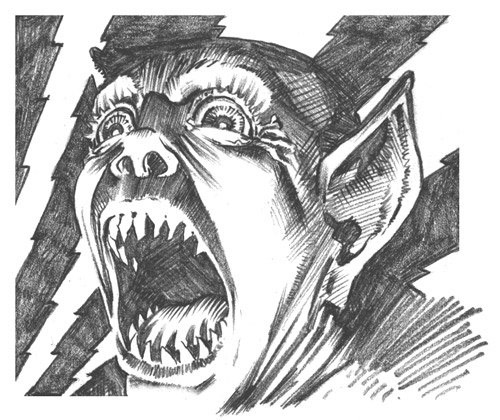 ---


Jekyll's pleased t'meetcha. And Hyde's gonna GEETCHA!!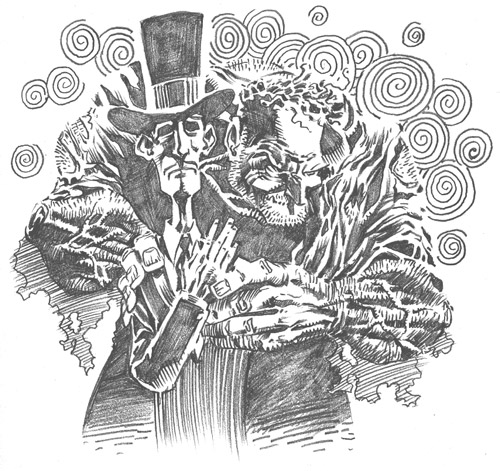 ---


There's a reason no one takes a "quick dip" in the Black Lagoon... (deadly).

---


Blood anyone? The blood of DRACULA THAT IS?

---


But whoooooose hand is it? Boo!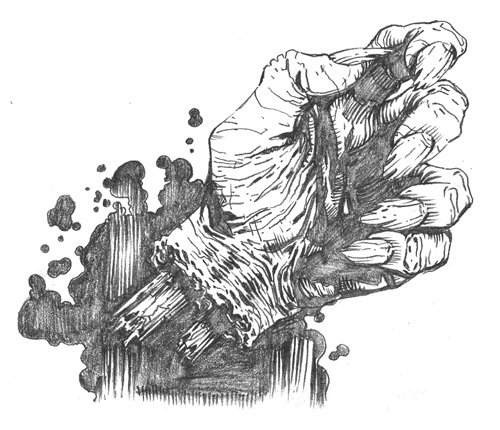 ---


The ghost of General Robert E. Lee says: "The South Will Rise Again! Y'all!"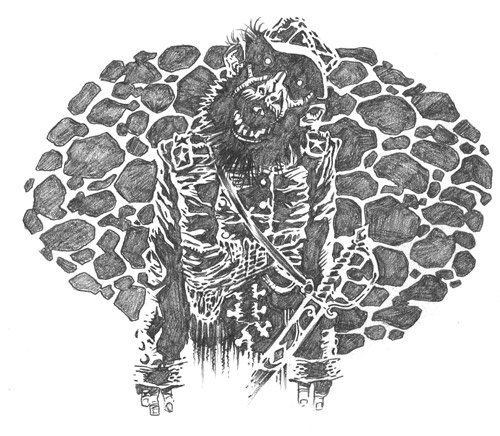 ---


Here comes the Bride... all dressed in SINISTER.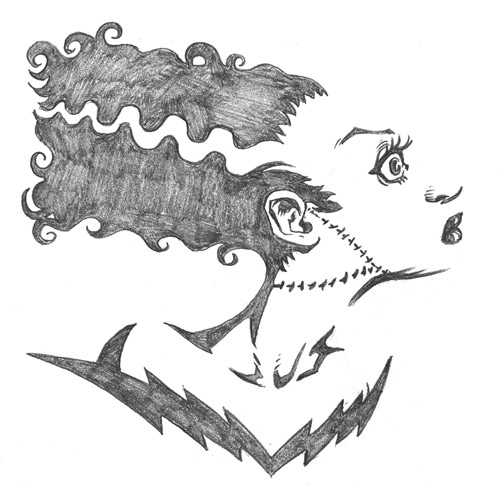 ---


Merv is just a regular workin' stiff WITH A PUMPKIN FOR A HEAD.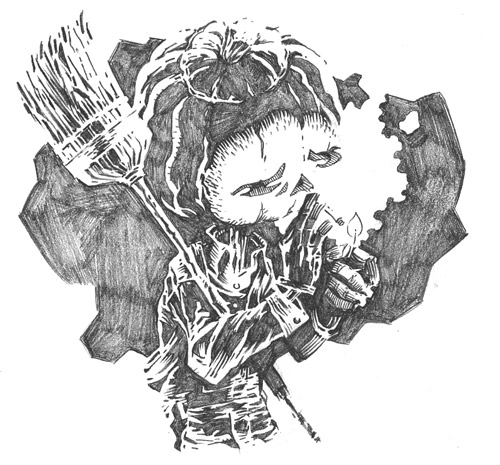 ---


Which old witch? THE WICKED WITCH.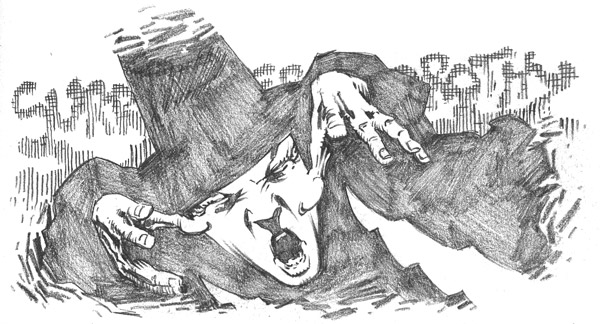 ---


Can you feel the fury? The fury of FRANKENSTEIN??